The Auckland Interprovincial Team walk away first equal with Canterbury after a successful Mainland Interprovincial Regatta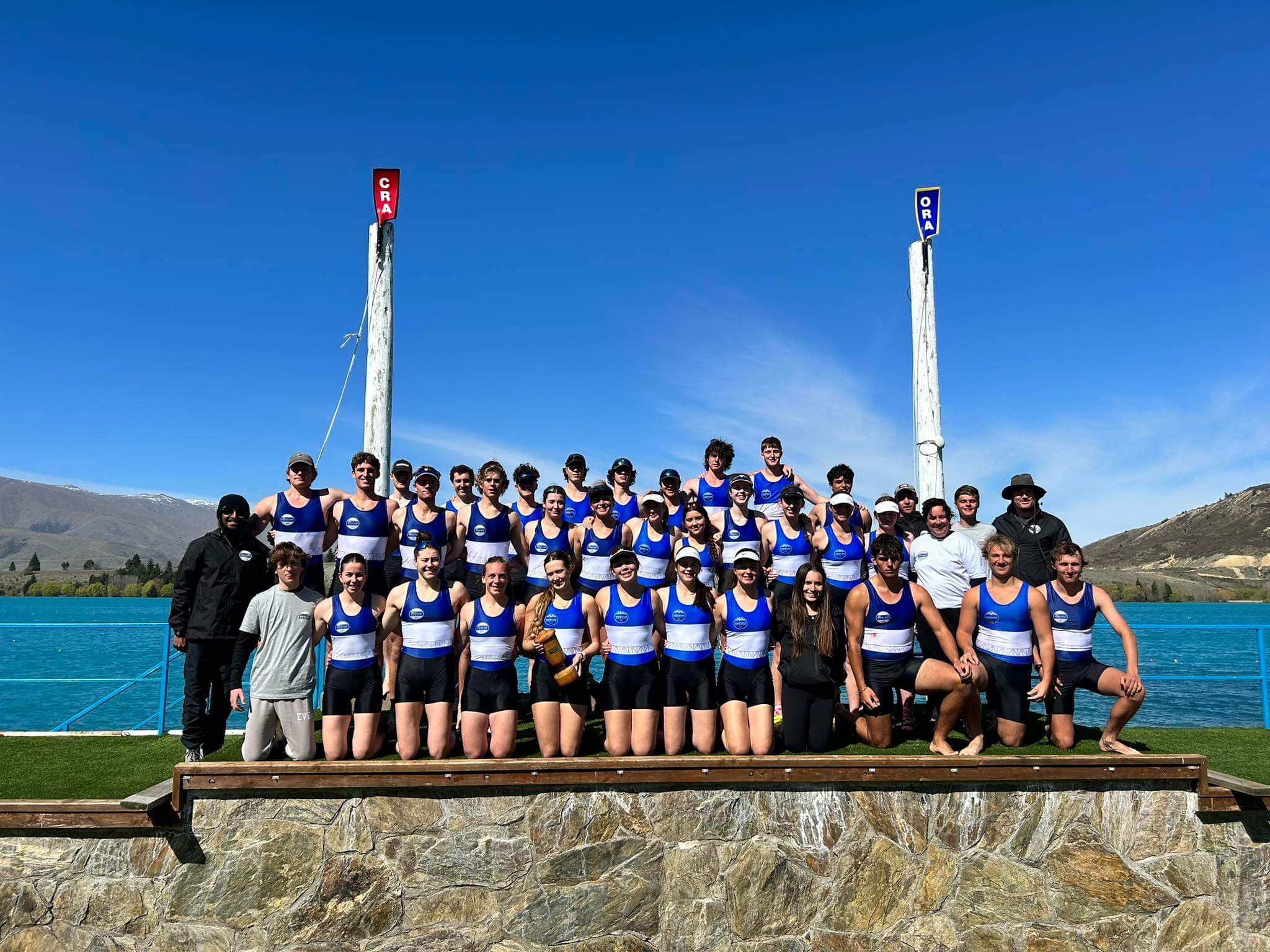 Earlier this month the Auckland Rowing Association (ARA) sent a team of 36 athletes and 4 coaches to represent the Auckland region at the Mainland Interprovincial Regatta that took place on Lake Ruataniwha in Twizel.
The team comprised of both open and development (year 12) athletes and coxswains (see team list below), the vast majority of whom had been actively involved in the ARA Blues Programmes over the winter. This was one of the biggest teams that the ARA has ever sent to represent the region at the Mainland Interprovincial regatta.
It was a fantastic regatta which saw Auckland top the points table (equal with Canterbury) and came away with a record 9 golds, 5 silvers and 3 bronzes (results below).
Given all the interruptions observed over the last couple of years due to covid, it was great to finally be able to send a team to this regatta. It was good to see the team enjoy themselves and were fortunate with good weather also.
Thank you to the Auckland clubs and schools that supported the team throughout their training period, and we would also like to thank South Island Rowing, St Andrews College, and the South Island Associations who we borrowed boats off for the regatta.
The ARA is very proud of all the athletes and coaches for the learnings made throughout the campaign and the success they saw at the regatta. We wish them all the best as they now focus on the summer season ahead.
The 2022 Auckland Interprovincial Team:
| | | | |
| --- | --- | --- | --- |
| Open Women | Open Men | Development (Year 12) Women | Development (Year 12) Men |
| Alana Sherman | Baxter McGillivray | Isabelle Welch | Alex Bavin |
| Amy Robson | Cameron MacGillivray | Megan van Leeuwen | Alex Logan |
| Brooke Hamilton | Jack MacDonald | Poppy Cavanagh-Briggs | Callan Ogilvie |
| Ella Henry | James Brown | Rebecca McLaren | Jack Henry |
| Holly Gray | Jesse Pilcher | Skye Lang | James Slyfield |
| Jess Mabey | Theo Brown | Tayla Malcolmson | Lachlan Wallace |
| Laura McCabe | Ryan Gass | Taylor Penberthy | Leo Ranson |
| Tess White-Parsons | Waldo Singleton | Tessa McLaren | Lewis Mazza-Carson |
| Harry Molloy (cox) | Leo Penny (cox) | Tessa Guthrie (cox) | Samuel Fisher (cox) |
The team was coached by Sam Jackson, Kirsty Dunhill, Katie Halliday and Hasan Pathan. ARA Board members Paula Halliday and Sean Durkin travelled with the team for the regatta.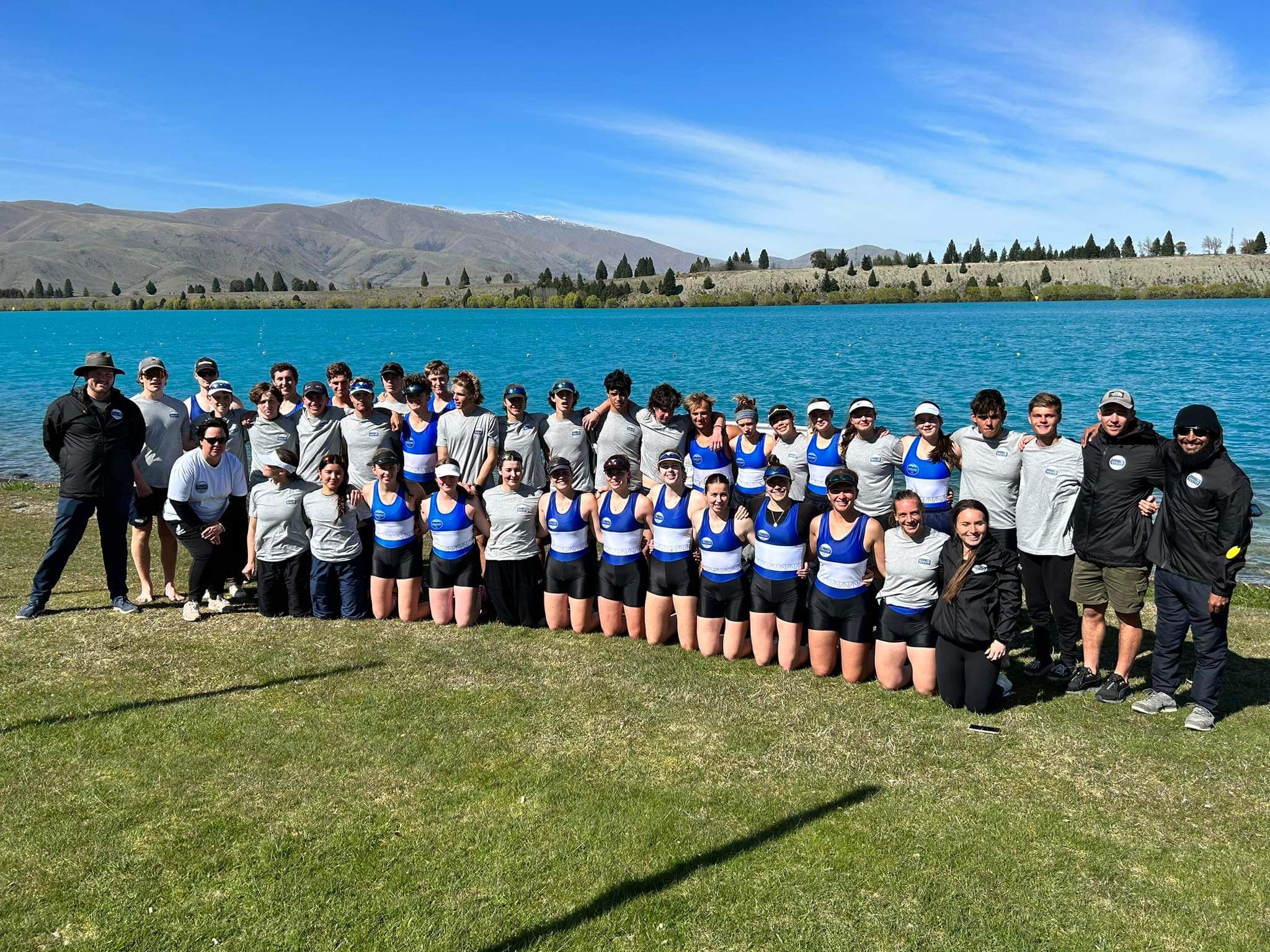 Notable Results:
Gold Placings
W U20 Quad – Ella Henry, Jess Mabey, Laura McCabe, Brooke Hamilton
W Open Double – Holly Gray, Amy Robson
W U20 Four – Jess Mabey, Laura McCabe, Ella Henry, Brooke Hamilton
Mixed U20 Eight – Jess Mabey, Cameron MacGillivray, Baxter McGillivray, Ryan Gass, James Brown, Laura McCabe, Ella Henry, Brooke Hamilton + Samuel Fisher (cox)
Mixed Open Eight – Waldo Singleton, Jesse Pilcher, Theo Brown, Jack MacDonald, Tessa White-Parsons, Alana Sherman, Amy Robson, Holly Gray + Harry Molloy (cox)
W Open Eight – Jess Mabey, Holly Gray, Ella Henry, Alana Sherman, Tessa White-Parsons, Laura McCabe, Amy Robson, Brooke Hamilton + Harry Molloy (cox)
W Open Four – Jess Mabey, Holly Gray, Alana Sherman, Tessa White-Parsons
W U20 Pair – Jess Mabey, Laura McCabe
W Open Quad – Holly Gray, Alana Sherman, Tessa White-Parsons, Amy Robson
Silver Placings
M Open Double – Ryan Gass, Jack MacDonald
W Open Pair – Tessa White-Parsons, Alana Sherman
M U20 Four – Theo Brown, Cameron MacGillivray, Baxter McGillivray, James Brown
M U20 Double – Alex Bavin, Lachlan Wallace
W U20 Double – Ella Henry, Brooke Hamilton
Bronze Placings
W U20 Four – Isabelle Welch, Poppy Cavanagh-Briggs, Taylor Penberthy, Skye Lang
Mixed U20 Eight – Rebecca McLaren, Tayla Malcolmson, Megan van Leeuwen, Tessa McLaren, Jack Henry, Alex Bavin, Callan Ogilvie, Lachlan Wallace + Tessa Guthrie (cox)
M Open Four – Waldo Singleton, Jesse Pilcher, Jack MacDonald, Cameron MacGillivray