Overview
The Auckland Rowing Performance Centre (ARPC) is the pinnacle of Auckland Rowing.
The ARPC epitomises Rowing New Zealand in a local body. It brings together the best athletes in the catchment to facilitate a high performance training environment which helps talented athletes reach their potential. The ARPC is an essential component in the engine that will drive sustainable success for Rowing New Zealand at World Championships & Olympic Games.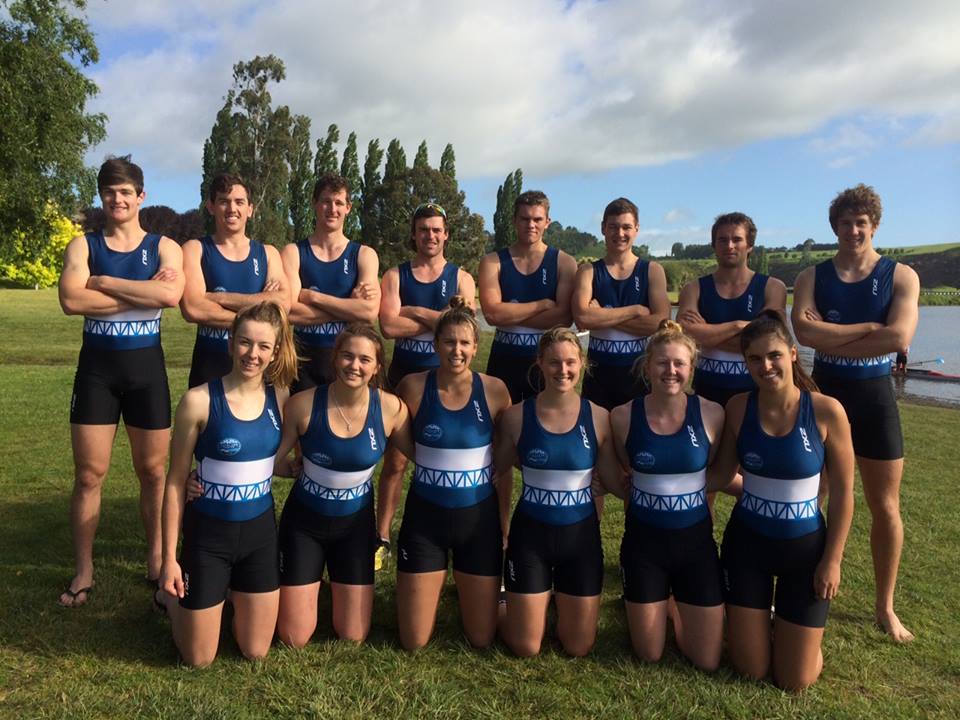 What is a Rowing High Performance Centre?
The Auckland Rowing Performance Centre is part of the Rowing New Zealand High Performance Program. The main goal of the Auckland RPC is to select and develop aspiring young talent to move into the Rowing NZ High Performance Program. These athletes have the intention of representing New Zealand at World Championships and Olympic Games. Rowing New Zealand has four RPC's in New Zealand; Auckland, Central, Southern and Waikato.
The main contact for the Auckland RPC is Ian Bright – ian@rowingnz.kiwi
High Performance Centre Objectives:
To develop pre-elite talent – the athletes expected to represent NZ during the next Olympic cycle and beyond
To provide a 12 month, year on year individual athlete development program
To provide a clear high performance pathway for aspiring Rowers and Coaches
To assist local associations within the RPC catchment area with regional development of coaches and athletes
To link tertiary institutions into the sport of rowing to enable facilitation of education/career pathways AND to enable proactive monitoring/support of key athletes within institutions.
High Performance Pathway:
Trial Process
The RPC Trials consist of two parts:
1)      On-Water Trial held at the RPC Trial Regatta at Lake Karapiro. Athletes compete in either a 1x or 2-
2)      Erg Trials held at the main base of each RPC. Athletes complete a 2k and 5k tests
In order to gain a trial slot you must contact the ARPC and be part of the Blues Training Squad that prepares the athletes to be successful in these trials. Athletes who can meet the criteria but have not be part of the Blues Training Squad for any reason have until the 1st of August to apply and be considered for a trial slot.
If you feel you can achieve the RPC Selection Criteria please contact Auckland RPC Head Coach Ian Bright (ian@rowingnz.kiwi).
Selection Criteria
In order to qualify for an ARPC Trial you must be training as part of the Blues Squad from at least May until Trials in September.
The RPC selection criteria has 3 main parts
1)      Ergometer Performance
2)      On-Water Performance
3)      Future Athletic Ability
Athletes are selected into the RPC under one of the following age groups. These age groups will determine the standard you need to meet
RPC Age Groups
Elite: If aged 23 or older on the 31st December 2019
U22: If aged 22 or younger on the 31st December 2019
U21: If aged 20 or younger on the 31st December 2019
PART 1: ERGOMETER PERFORMANCE
Elite men – 6.07              Elite women – 6.55
U23 Men – 6.07              U23 Women – 7.03
U21 Men- 6.15               U21 Women – 7.12
L/W Elite – 6.19              L/W Elite – 7.16
L/W U23 – 6.23              L/W U23 – 7.23
L/W U21 – 6.30              L/W U21 – 7.25
Please Note: (All current RPC athletes retrialling need to better their 2k erg test from September 2018)
Erg times maybe updated and reviewed
PART 2: ON-WATER PERFORMANCE
Athletes take part in 3 on-water races at Karapiro against all other RPC trialists
The boat classes are heavyweight 2-, heavyweight 1x and lightweight 1x.
Boat Speeds need to be in the range of 92% of the WBT for U23 and Elite Athletes, 90% of the WBT for U20 Athletes depending on conditions
PART 3: FUTURE ATHLETIC ABILITY
Not all athletes develop at the same pace or come from the same training background
The following list are areas that are also considered when trialling an athlete for the Auckland RPC
Height and arm span
Peak Power test, 30' @ 22 Test, 500m Test
Perceived athletic potential to improve and develop
Rowing technique and boat moving ability
Attitude to training and racing
Team compatibility
Sports science data
COXSWAINS
Coxswains need to register their interest via the nomination form.  They will then be contacted and asked to provide a CV of previous experience and goals.  All interested coxswains will need to attend our RPC ERG trials in September and will be interviewed during day.
All RPC Trial Information provided here is subject to change without warning and was correct at the time of posting. Please contact us for specific information.